Virtual Event Partner for EHC/Conferences Organisers Ltd.
PCO | Virtual Live Events | Design & Technical Production | Production Partner
European Haemophilia Consortium
AVCOM have been the preffered design & technical production partner of Conferences Organisers Ltd.  for The European Haemophilia Consortium since the year 2020.  Our team has been delivering The EHC's virtual live events that involves Annual Member's Conference, two smaller conferences and several workshops each year. 
In 2020, the EHC moved its annual event online and AVCOM were design and technical partner to ensure seamless delivery of this event, working in tandem with multiple stakeholders to include end client PCO and the Octa Platform teams. We delivered a successful event over a 5 day period, with attendees from all across the globe, over 90 speakers, 40 exhibitors, 11 sponsors, multiple workshops, posters and full interactivity across the virtual platform. This was the first of these virtual events to be delivered in Ireland a this scale. The success of year 1 lead to AVCOM securing the contract for year 2 and beyond.
In 2021 AVCOM delivered 6 virtual live events, consisting of conferences, webinars, and workshops for thousands of attendees. Some of these events lasted an hour, whilst one was 6 days long. We then worked on 10 diverse virtual EHC events in 2021.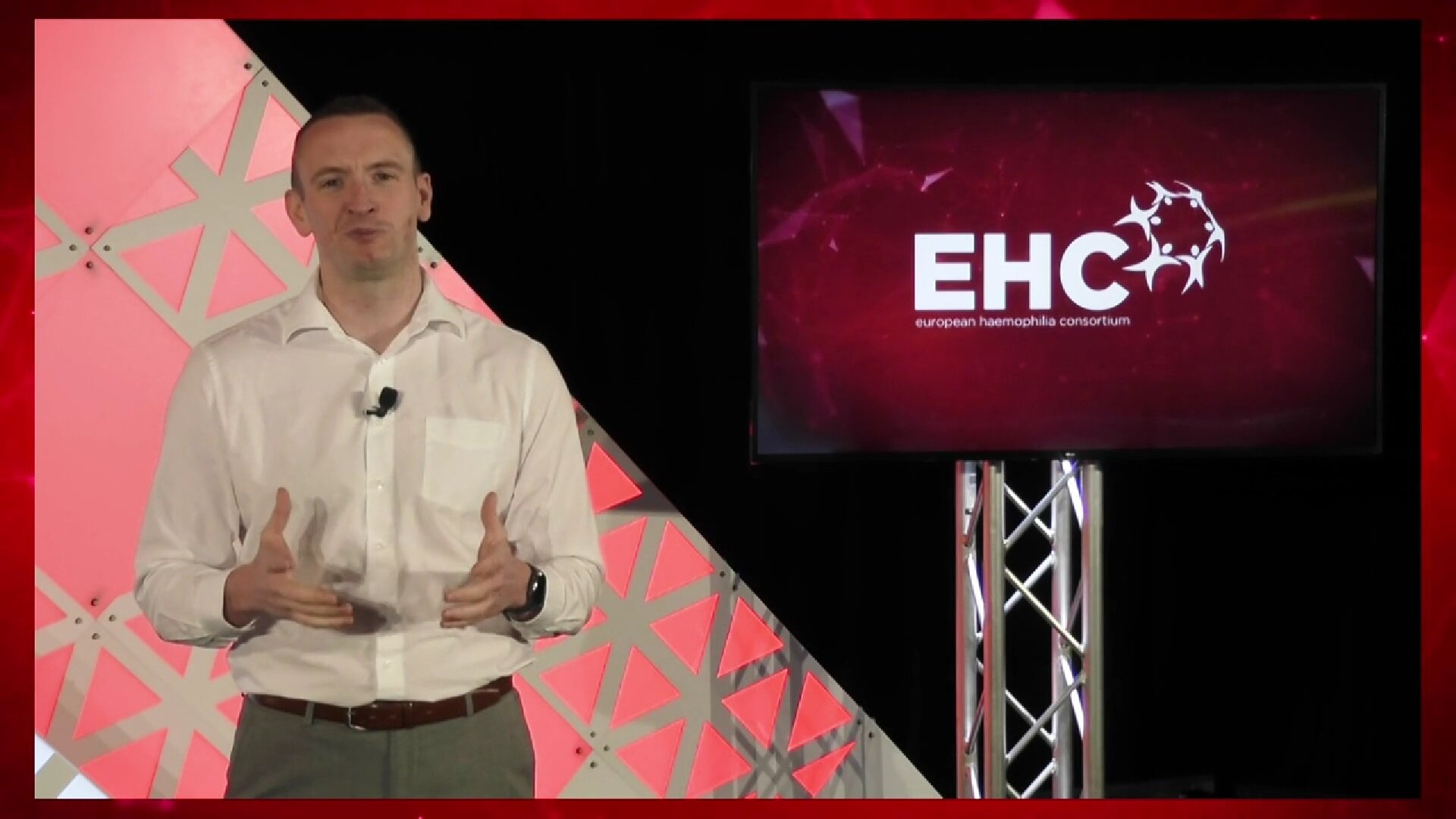 Value Delivered
Overall Project Management
Broadcasting 43 speakers to 5 continents and 93 countries
2 rehearsal days
Development of delivery and technical strategy
Live studio streaming
Pre-recording and editing
Moderation & delivery of Q&A, live chat & polling
Design and delivery of the customised – Virtual Event Platform
Management of sponsors & exhibitors
Simultaneous interpretation (English-Russian)
A 5 day fully managed solution, video recording, pre and postproduction, testing, programming, bespoke framework was built for this project. We were chosen and the event took place over a 6-day period from October 1st to 5th. 14 weeks Leadtime to prepare for the event.
Attendees were based in EMEA, North America and Asia so sessions ran from 1700- 2000 GMT each day to factor in time zones and while the core Prerecorded in studios
Welcome messaging
Prerecorded virtual sponsors and presenters ( all given to postproduction and editing) These elements were completed at programming and planning stages.
Advanced graphic support – complete virtual online experience created. – Extensive sponsor exhibition stands
Cutting edge bespoke platform design
Logo design & brand identity
Live stream bumper graphic packages
How AVCOM helps EHC to Experience More
This project involved multiple events of varying sizes. We delivered webinars, training workshops and live events including multiple breakouts and one-to-one meetings.
AVCOM are the design and technical provider and partner with the same PCO to deliver the EHC virtual live events. Most of the content is live but all of the events include some pre-recorded content. Panels host live discussions and AVCOM & PCO moderate the chat and Q&A. In the majority of cases, all of the speakers are remote and AVCOM & PCO deliver detailed advance training to ensure speaker comfort and a smooth delivery.