VenuesWorld.com
Design & Technical Production for Live, Virtual & Hybrid Global Events
Design & Technical Production for Live, Virtual & Hybrid Global Events
Date
March 2010 – Ongoing
AVCOM have worked with the team at Venuesworld.com for over 10 years on their international events taking us from Dubai to Texas. Clients have included Danfoss, Align, Finextra and EY among others.
We supported the event management teams by doing the following:
Engaging with the local stakeholders at each venue to plan the event.
Collaborating with each venue for access, storage, power, stage locations and drawings along with managing the AV.
Building relationships with local AV equipment suppliers to ensure that each venue would have the proper equipment for each show.
Leading the technical production teams on-site.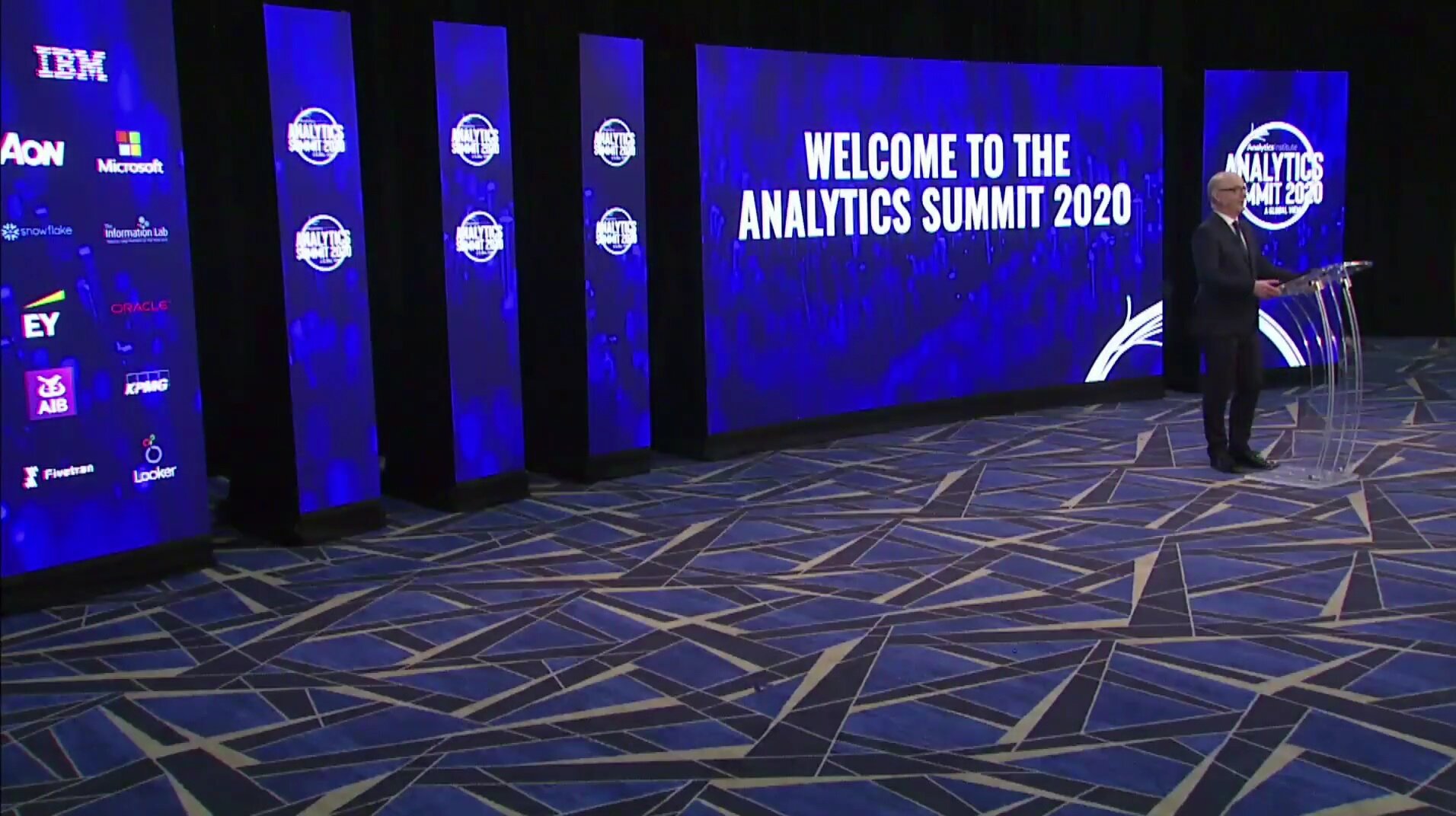 Value Delivered
When the pandemic hit, VenuesWorld's business model needed to adapt. AVCOM became their technical and creative arm in the virtual world. Since 2020 we have completed over 30 virtual events with over 40,000 attendees, utilising our purpose-built broadcast studios and from our multiple master control hubs in AVCOM HQ(See examples below). Now that in-person events are back, we support VenuesWorld on an International level.
International Society of Feline Medicine Conference 2021
ISFM21 was a 3 day virtual Conference, attracting over 3,000 delegates on the Octa Solution; powered by AVCOM. AVCOM's technical production team managed live broadcast, pre recorded video, post event editing. Spanning a 4 month period, a technical production team of 14 worked across various departments including design, technical production and video production to make this event a success.
See more here: IFSM21 Virtual Conference | AVCOM Productions on Vimeo
Finextra EBA Day 2020 and 2021 for Venuesworld.com /Octa Virtual Conference
Organised by the Euro Banking Association (EBA) and Finextra, EBAday is one of the most important payments conferences and exhibitions in Europe. Two weeks prior to the event our MCR and technical team conducted testing, programming, and rehearsal days for over 100 speakers, completing best practice in virtual world training and AVCOM were the creative and technical production partners for this event.
For more information click the following link: Finextra EBA Day Global Conference on Vimeo.
The Beacon GP Webinar Series
Live from our purpose-built LED studio in O'Reilly Hall, UCD, we worked on the technical delivery of masterclasses and webinars on the latest trends in medicine. Having created a 'show flow' which details every aspect of the show, the AVCOM team briefed and rehearsed anyone involved in the event, and then 'called' the cues so that every element is delivered seamlessly. Our AV production teams and technical control area he had a clear view and ensured that the quality of the content, lighting, and sound supported those on stage.
Our Technical Producer coordinated all camera directions and the event dynamic switching to ensure that what was happening online was engaging to the viewer to ensure audience viewing was like that of a TV production. Now that we have moved back to in person events, AVCOM have become the full production for the Beacon's GP Webinar series.
For more information click the following link: Beacon GP Webinar Series Promo
The EY Transfer Pricing Forum-2021
This two-day virtual conference attracted 350 attendees. Powered by AVCOM's technical know-how and Venuesworld.com's communication nous, this conference delivered a frictionless delegate experience with all content delivered live. All sessions were recorded live, edited in real time, with additional postevent editing for repurposing allowing for viewing on demand. One of the most critical aspects of this event, was the project management and technical production of 5 concurrent streams being broadcast for the event. This event was completely delivered from AVCOM's master control hubs from 5 different locations across Dublin.
For more information click the following link: The EY Transfer Pricing Forum | A 2-Day Virtual Conference | AVCOM on Vimeo
The Analytics Institute of Ireland
Venuesworld.com were given a 10-week lead time to create a bespoke event for The Analytics Institute's members and sponsors. We were engaged as the technical production and creative partner from our purpose-built LED studio at O'Reilly Hall in UCD. With very tight schedules and a jam packed event, AVCOM designed the virtual event platform with video loops, 3d virtual booths for exhibitor spaces, comprehensive graphic package, front end design and development – all before we had even gotten to the live event day.
Live event day took place in our fully managed LED Broadcast studio at UCD O'Reilly Hall. AVCOM worked in tandem with the VenuesWorld team for in person speaker presenter management, virtual green room management, and complete technical production delivery. This event saw attendees from 5 continents, and was broadcast over 7 hours.
Find out more here: https://octa-events.com/casestudies/the-analytics-institute-of-ireland/
How AVCOM helped VenuesWorld Experience More
Trusted Partner and advisor at home and abroad.
Leading Innovation by adapting to the challenges that we faced during the pandemic. This included creating multiple Master Control Hubs and Studios in Dublin, which remotely powered and produced events from all over the World through the Octa platform. During this time, we constantly evolved the platform functionality and enhanced the design elements, ensuring an elevated remote attendee and speaker experience. These learnings are now brought into the hybrid world allowing expansion of audiences from the in person capacity levels.
Created best in class processes for technical production, ensuring the right equipment and the right people were alligned to each requirement for delivery.
Globally we led the technical production, engaging local experts and project managing all of the audio visual outputs. The assigned Global AVCOM team would travel to the onsite locations, project managing the local teams ensuring we delivered on the clients expectations every time.
Collaberation and Longevity: We continued to work in tandem with their teams to deliver exceptional event experiences.