Site Global Conference 2022
Technical Production | Video | Design | AV Services 
Multi-Service Event Production for SITE Global
AVCOM was appointed as the lead Audio Visual and Creative Production Partner for the Society for Incentive Travel Excellence (SITE) Global Conference in Dublin, from the 20–23 April 2022. As part of our remit, in collaboration with Fáilte Ireland and other industry stakeholders, AVCOM produced and captured a five-day conference to position Ireland and Dublin as a key destination for international events.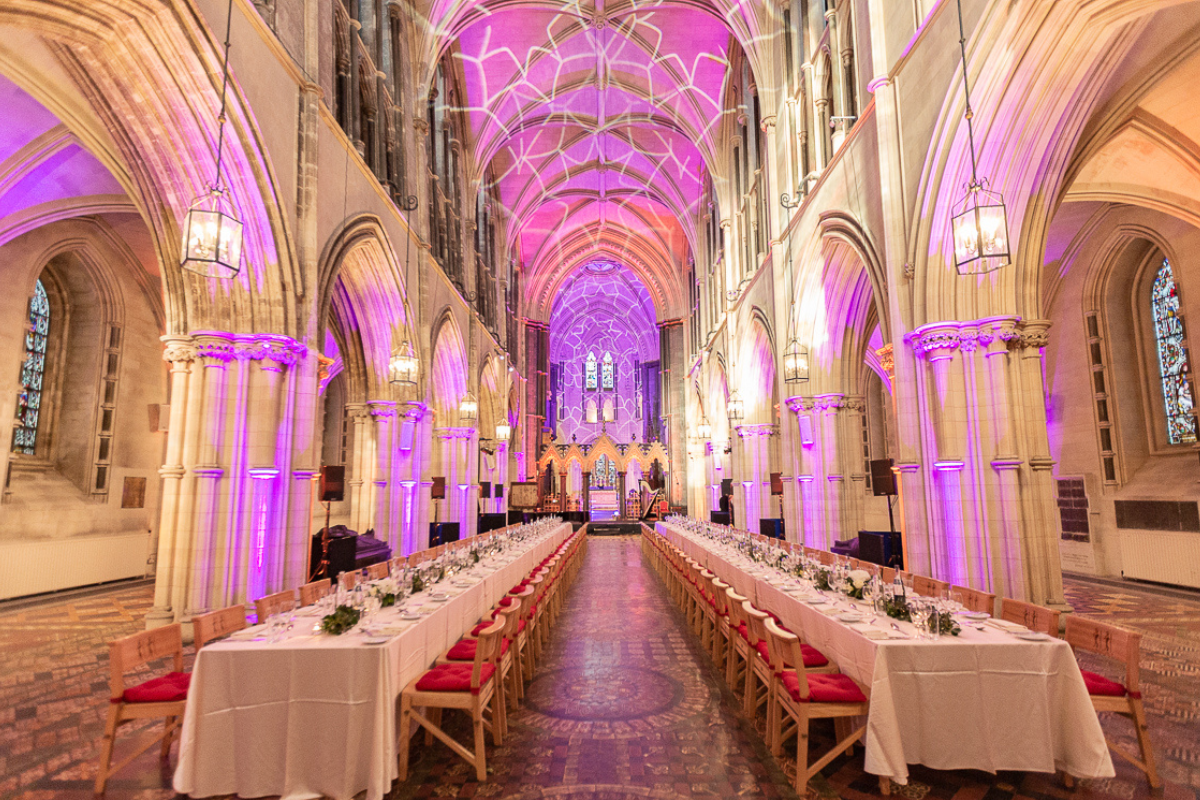 Value Delivered
Attracting 500+ travel professionals from 40+ countries, this was one of the largest global corporate events to ever take place in Ireland. AVCOM provided the following multi-service offering to produce and capture a world-class event experience:
Creative Production Services across multiple iconic Dublin locations & venues
Complete Audio Visual Services for the entire event
Bespoke Lighting Design creating a unique experience in Dublin's Christchurch Cathedral
Extensive stakeholder management both in Ireland, Europe and USA.
Event Video Production (70 hours of content filmed with 5 production crews)
Multiple Overnight Video Editing of 70 hours of content to 5 hours of engaging content to showcase at Digital Day
Capture of aerial / drone footage of Dublin
Content editing and formatting for post-event marketing and social media
Design, technical production and broadcast of the Site Global Digital Day from AVCOM's custom TV Broadcast studio at Croke Park
Experience More
The 2022 Site Global Conference was a truly unique event that allowed attendees to experience more of Dublin by creating a series of Live event production experiences captured with dynamic video production for the Digital Day conference, premier video production and design-led technical production. AVCOM worked from event ideation right through to execution, delivering a multi-service offering to produce a world-class engagement.