Fáilte Ireland
Design-Led Production | AV Services | Video | Design
Audio Visual & Production Services Partner for Fáilte Ireland
In 2022, AVCOM secured the tender with Fáilte Ireland as their sole partner for audio-visual and production services. Since then, AVCOM has collaborated and produced events for Fáilte Ireland to ensure their audience always experience more. These projects have been of various size, scale and complexity, including Global Conferences, team engagements, industry / vendor activation evenings and National Conferences. AVCOM are now recognised as a trusted advisor to the senior team in Failte Ireland.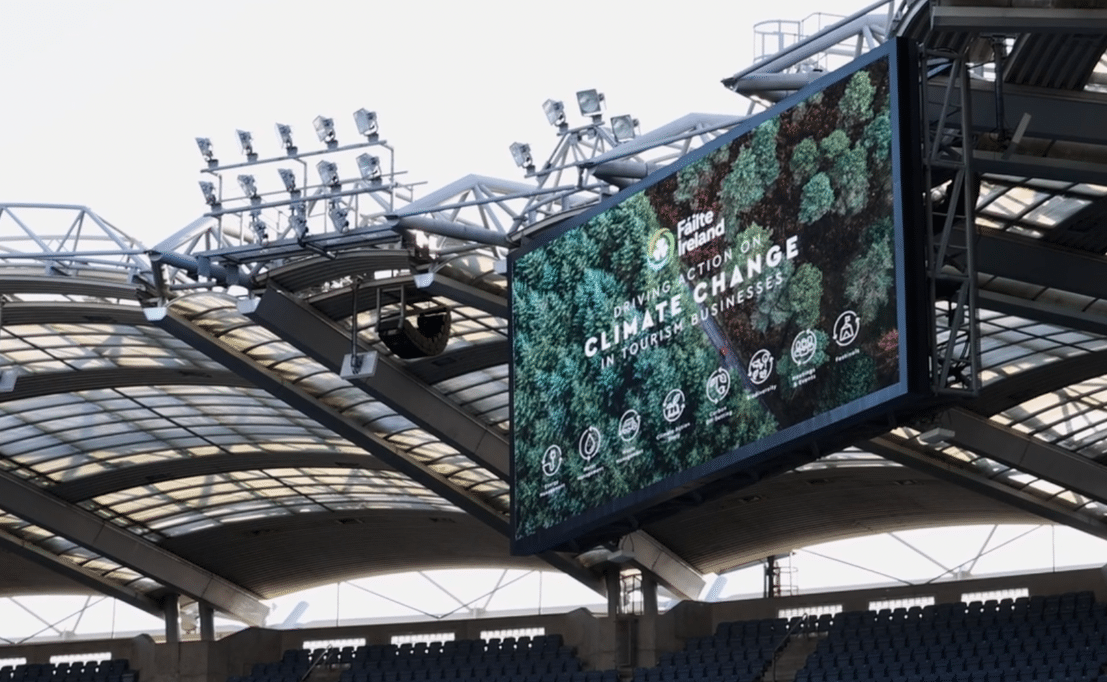 Value Delivered
Below we have highlighted key experiences of significant scale that AVCOM produced for Fáilte Ireland in the last 12 months.
Meitheal 2022 & 2023
The first prestigious event production was the Meitheal 2022, where Failte Ireland welcomed over 2500 buyers to Co. Kerry. To facilitate this production, AVCOM deployed a technical crew of 16 highly skilled professionals over the two days. Our design team also worked on a new custom animated countdown timer, showcasing the best of Ireland's tourist attractions. For more information click the following link.
SITE Global Conference 2022
In April 2022, AVCOM lead the production of the long-awaited Fáilte Ireland's hosting of the Society for Incentive Travel Excellence (SITE) Global Conference in Dublin. AVCOM provided a multi-service offering to produce and capture a world-class event experience, from multiple locations and days throughout Dublin. For more information click the following link.
Climate Action Conference 2022
Working in collaboration with AVCOM's venue partner Croke Park and other internal stakeholders, our team produced the annual Climate Action Conference. Given the event's sustainable theme, AVCOM provided exclusive modular sustainable backdrops with laser projection to elevate the brand experience. For more information and to see highlights from this event, click the following link.
Experience More
AVCOM's successful partnership with Fáilte Ireland highlights our unique ability to bring any event experience to life. With our 360° service offering, we have created world-class, live, virtual and hybrid events from top to bottom. Working with a National State Body and collaborating with many industry partners – no two events are ever the same, making for a very exciting and rewarding partnerships.
"We are honoured to have been selected by Ireland's national tourism development authority as their audio-visual and production services partner and look forward to helping Fáilte Ireland engage, connect and transform their audiences."
– Paul Murphy, AVCOM