The Executive Institute EWG 2023
Event Design | Technical Event Production | AV Services | Stage & Lighting
The Executive Women Gathering Strategic Production Partner
Location
The Convention Centre Dublin
AVCOM was selected as The Executive Institute's strategic and event production partner for the Executive Women Gathering in 2023. The AVCOM Ninja's delivered full event production across design, staging, audio, lighting, atomic structures, projection and technical production. Find out how we created an experience that inspired, engaged and allowed the audience to #ExperienceMore.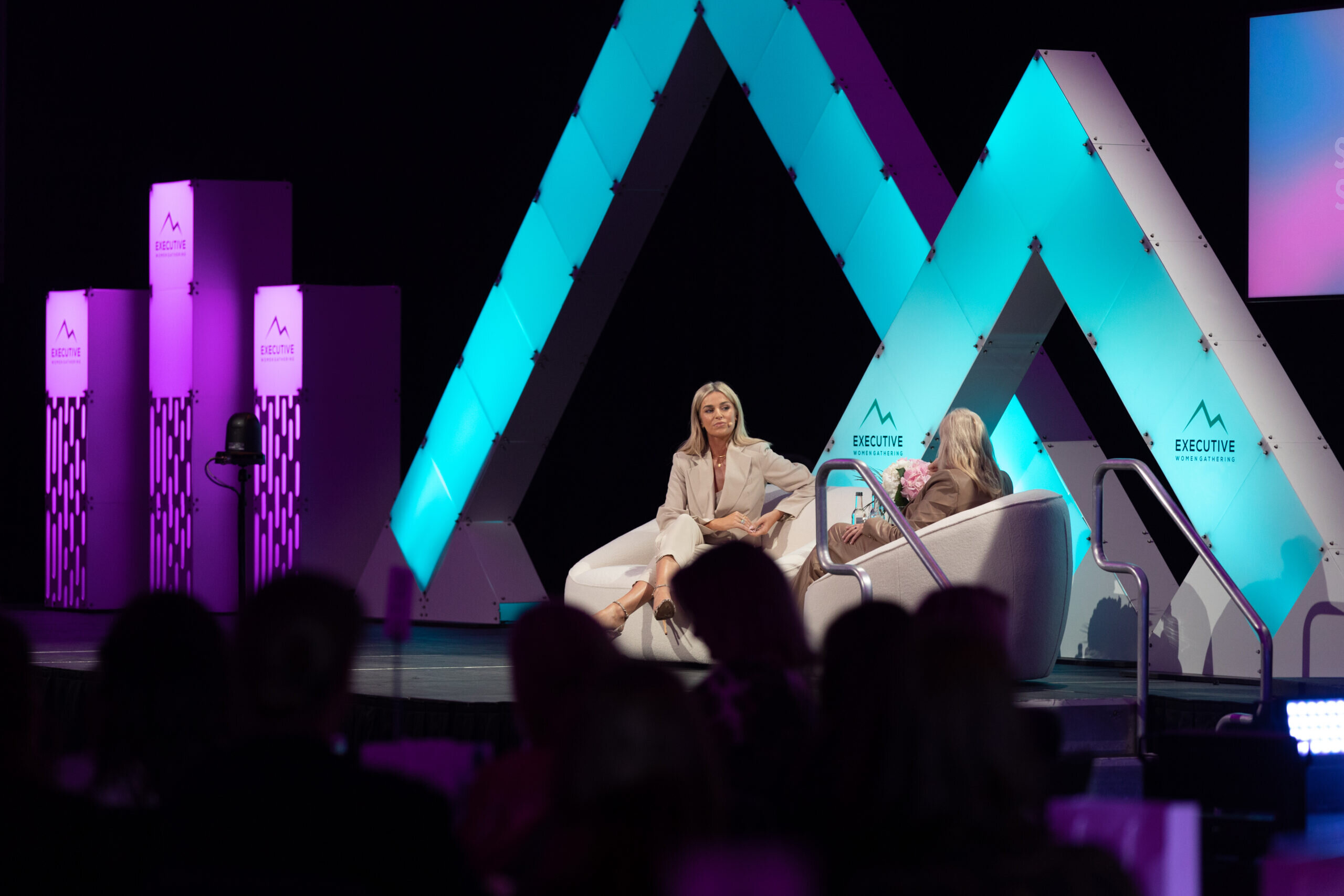 Value Delivered
Ideation: AVCOM was engaged right from the outset, with various members of our team providing their relevant expertise before finalising the plan for a fully immersive event experience.
Strategic Advisor: Throughout the project, AVCOM acted as a strategic advisor for The Executive Institute. This involved using our global experience to provide best practices and advice for each aspect of the event.
Event Delivery: Our various teams delivered an incredible amount quantity and quality of services crucial to the success of The Executive Women Gathering. This included Technical Production and the expert delivery of Audio, Visual, Lighting services. The project also required video production and the development of marketing campaigns spanning social media and email platforms, which included creating specific branded collateral. Other key brand activations from our design team included Photo Walls, Vox Pops and atomic structures.
Activating Partners Brands: AVCOM worked closely with individual partners of the event, utilising our various teams to help with their brand activation.
LED TV Set: We orchestrated the design and implementation of LED TV sets, both on the stage and strategically positioned throughout the venue.
Optimised Client Journey: Providing a streamlined and efficient client journey, being there every step of the way for The Executive Institute. This journey began with ideation, and was seen through to post event video editing, and discussions for 2024.
Pre and post event video capture and editing
How AVCOM helped The Executive Institute to Experience More
Elevating the Brand: AVCOMs design team's extensive experience in full scale branding projects is evident throughout this event. We were granted the freedom to innovate and explore, which in turn resulted in the elevation of the EWG brand. This was led by the Design team, but also enhanced by our digital media campaigns and word of mouth, resulting in a record 800+ satisfied attendees.
Consultation: Providing The Executive Institute with ongoing advice and expertise on all aspects of the event, acting as a strategic production partner
Global Perspective: AVCOM brought to The Executive Women Gathering best practices and experience from Global events, adding a layer of innovation to an already immersive event.
Stage Activation: AVCOM were tasked with stage design for the event, for which we combined our design and branding mindsets, with our experience in stage production, including multiple LED screens, speakers, atomic structures, lighting and more.
Stress Free: Being a full scale strategic partner, AVCOM provided The Executive Institute with a sense of reassurance and a seamless process. This was particularly evident through direct client communication and the provision of end-to-end event production services, resulting in a stress-free experience