Croke Park Meetings and Events
Technical Event Services | AV Services | Production Partner | Creative & Technical Production
Croke Park Technical Production Partner
Date
February 2015 – Ongoing
Location
Croke Park, Dublin
For over a hundred years, Croke Park has been the headquarters for the GAA – one of the world's greatest amateur organisations. From the players and supporters to all the volunteers, everyone is involved "for the love of the game". In February 2015, AVCOM was appointed as the AV production partner to Croke Park Meetings and Events. We are currently servicing approximately 95% of all Croke Park's corporate technical event solutions and event productions.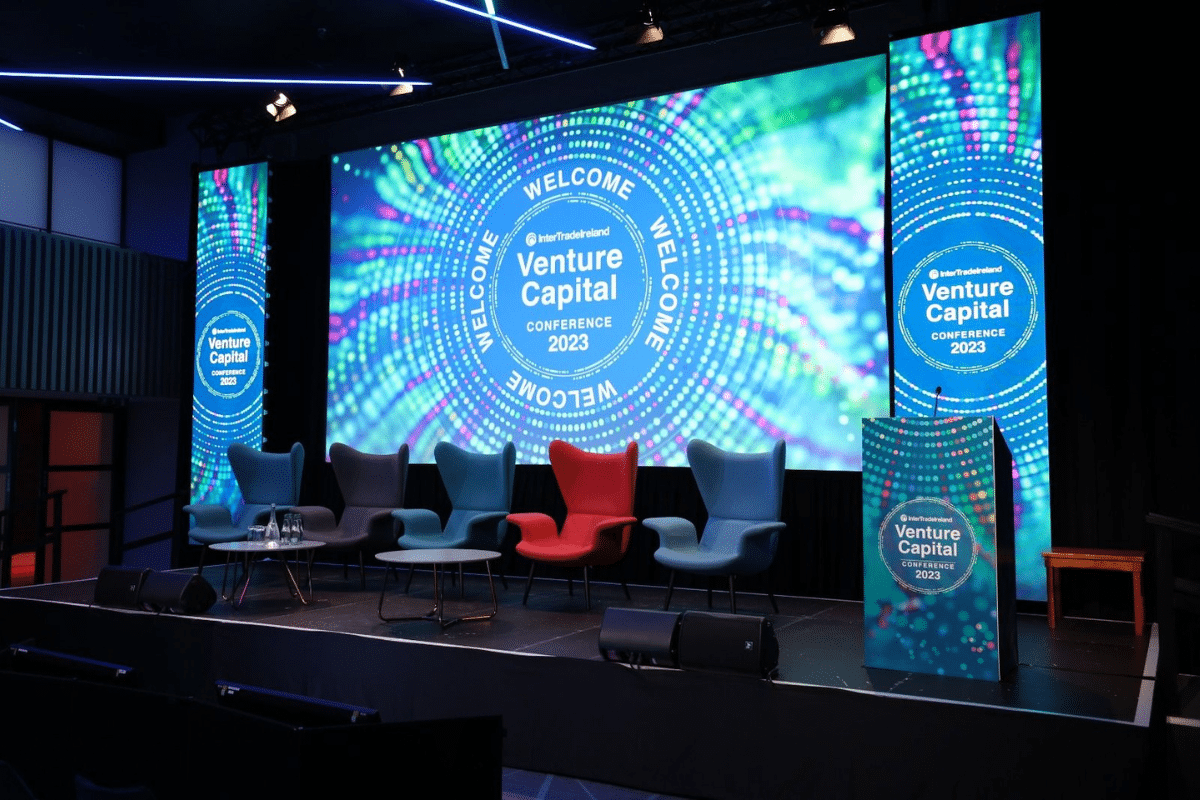 Value Delivered
Technical Event Services
We provide technical event services ranging from small meeting room set ups to medium or large scale in-person, hybrid or virtual studio solutions, as well as master control room solutions for virtual events.
Enhancing Stadium Events
We enhance stadium events with the latest audio visual technical solutions, together with video production and editing, graphic design, motion graphics and microsites for virtual events. We also provide technical support to Croke Park's premium guest levels during match and concert days.
Onsite Account and Production Management
We placed a senior account manager onsite to work with the Croke Park Events team in order to provide technical guidance on creating event solutions for all of the stadium's clients. The account manager attends all client site visits & collaborates with the Croke Park team to create bespoke events.
Sales Support
AVCOM assists the Croke Park events team with tender and event pitches, and support at the discovery stage of each project. This collaborative approach ensures seamless event execution as clients are guided from initial planning stages to event delivery day.
RCSI Campus in Croke Park – Pandemic Support (2020 – 2022)
AVCOM provided Royal College of Surgeons Ireland (RCSI) the technical solution for their external campus which was situated in Croke Park's Cusack Stand. This included three socially distant lecture halls as well as a hybrid solution for students and lecturers to participate in person or remotely.
Croke Park Broadcast Studio
Together in collaboration with internal stakeholders at Croke Park, we developed and created a fully managed end-to-end virtual studio in the Davin Suite at Croke Park Stadium. This allowed both parties to support our clients with solutions enabling them to connect with their audiences. Throughout the two years of this existence, we produced over 150 events which were broadcast to a global audience of over 1.5 million people.
How AVCOM helps Croke Park to Experience More
Longevity & partnership
This is now a well-established and mutually beneficial relationship. Over the last six years we have worked with Croke Park to provide a best-in-class stage and event technical services and large scale productions placing the clients at heart of everything we do.
Innovation
In 2017 we produced the first hybrid event in Ireland – The Event of the Future. It brought together a wide circle of event professionals to share powerful insights and connect with their audience around topics like technology, agency, association, culture, hotels, catering, venue, corporate, AV and sustainability. We have also assisted them with the pivot from in-person meetings to virtual and hybrid offerings which has sustained and brought life to their events business during the pandemic.
Collaboration
We have worked productively in tandem with Croke Park's events team, with this relationship being the foundation of our successful business partnership. AVCOM take a one team approach to everything we do, which is clearly evident by our investment in an in-house production manager being placed in Croke Park in 2022.